Another Year, Another Leap Forward for the Erna Baird Memorial Grant, and Understanding the Genetics of GPA!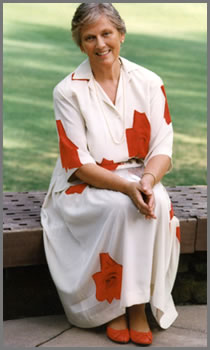 The establishment of The Erna Baird Memorial Grant (EBMG) commemorates Erna Baird's passing on June 6, 2011, due to complications from Granulomatosis with Polyangiitis (GPA)(formerly Wegener's Granulomatosis), and the establishment of The Erna Baird Memorial Grant (EBMG). In loving memory of a devoted, loving, and cherished wife, mother, and grandmother, the EBMG is pushing the boundaries of discovery, advancing the search for medical answers for this rare and too often fatal vasculitic disease.
This important grant has already enabled significant medical developments through its support of Dr. Katherine Siminovitch – a renowned geneticist/rheumatologist and international leader in the field of autoimmune disorders at University Health Network and Mount Sinai Hospital in Toronto, and it continues to enable research and accelerate solutions.
This unique and important work, initiated in 2000, has also been the recipient of research funds from the Vasculitis Foundation Canada, the Vasculitis Foundation and others.  Equally important to the success of this research has been significant, and ongoing, patient study participation.
To read the full report click here.